Ultimate Thigh Trimmer & Pedal Tummy Trimmer
Regular price ₱1,499.00 ₱799.00 47% OFF
Get in shape in a fast, easy and inexpensive way without going to the gym with this Leg Thigh Exerciser!
This portable workout equipment is specially designed to firm, tone and strengthen all areas of your body including your hips, thighs, buttocks, upper and lower arms, chest, stomach, and upper back.

It is lightweight and compact enough to complete a quick workout in the comfort of your own home or office. Perfect for people of all ages and fitness levels!
 Complete a full body exercise without needing multiple workout devices with this Leg Thigh Exercisers!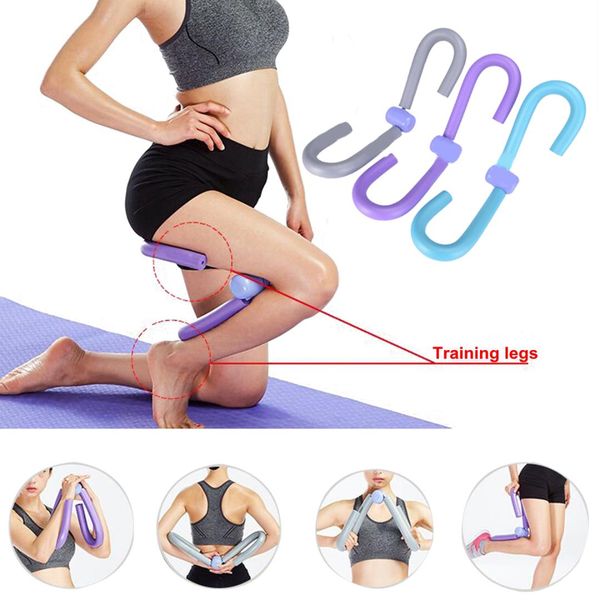 FEATURES
TONE YOUR ENTIRE BODY.

 

L

imitless range of effective toning exercises for inner and outer thighs, upper back, triceps, buttocks, hips, waist, chest, arms, abs, and more. Great for stimulating blood circulation, losing fat, and gaining muscle strength.
COMPACT AND LIGHTWEIGHT DESIGN.

 Easy for

 storage and convenient as a home gym workout equipment
USE IT INDOOR OR OUTDOOR.

 

Convenient for both home and travel, use it anytime and anywhere!
COMFORTABLE GRIP. The handles come with non-slip, soft EVA foam padding, giving you a comfortable grip experience while protecting your safety.
HIGH QUALITY TRAINER.

 

Made with high-quality spring-loaded steel core, durable plastic and covered with comfortable EVA foam.
PACKAGE INCLUDED

Leg Thigh Exerciser x 1pc
BUY NOW & GET THIS FOR FREE!
Power Pull-up Pedal Resistance Bands

PRODUCT DESCRIPTION
Hard for you to go outside to exercise? Don't have enough time to go to gym sometimes? Need some equipment to protect you from getting hurt? Want to exercise more efficiently at home? Our Fitness Equipment Pedal Resistance Band 4 Elastic Pull Rope can help you to do your exercises at home without straining yourself.
Product Description:

Function: Make you exercise more efficiently and protect you getting straining yourself or getting cervical spine and lumbar pain at the same time. Workout for arms, abdomen, waist, legs and back. 
Portable: Made out of foam makes it light enough. Can be taken to gym, hotel, office or anywhere you want to exercise. 
Durable & Stable: 4 pieces of strong elastic pull rope make this equipment more powerful and durable.
Product Information:
size: 18.9 X 10.2 X 4.7 inches ( Stretchable Length: 56.7 inches ).
Color: Purple.
Package Includes:
1 X Fitness Equipment Pedal Resistance Band 4 Elastic Pull Rope 
SHIPPING TIMEFRAME:
Metro Manila:1-3 days
Greater Manila Area:2-4 days
Rest of Luzon (except Batanes & Palawan): 3-7 days
Visayas & Mindanao:4-8 days
Batanes & Palawan:7-14 days
Mode of payment: Cash on Delivery(COD), Bank Transfer
Delivery option: Door to door, LBC or J&T Express Branch Pick Up 
people are currently looking at this product
Guaranteed Safe Checkout